October 22nd, 2017 polish and ukrainian border crossing points in Korczowa and Medyka and the area planned for the border crossing point construction in Malhowice- Niżankowice were visited by Marek Kuchciński the Marshal of the Sejm of the Republic of Poland and Andriy Paruby the Chairman of the Verkhovna Rada of Ukraine. The visit was one of the part of the agenda of two-day international conference which was held in Przemyśl.
In the international conference called "Parliamentary Traditions of the Central and Eastern Europe" took part officials from Poland, Ukraine, Lithuania, Hungary and Slovakia. Representatives of the parliaments of these countries debated about the future and interparliamentary cooperation and also the current problems of the EU.
An important point of deliberations was signing, in the presence of the polish and ukrainian Minister of Infrastructure Andrzej Adamczyk and Volodymyr Omelyan, a memorandum on further cooperation within the framework of "Via Carpatia", a crucial transport project, ensuring an effective connection between North and South Europe.
Participans of the conference were also representatives of control services active at the border crossing points in the podkarpackie voivodeship, including the Head of the Revenue Administration Regional Office in Rzeszów Grzegorz Skowronek and the Commander of the Bieszczadzki Border Guard Regional Unit Robert Rogoz.
The last point of the agenda was the visit of the Marshal Kuchciński and Chairman Paruby at the polish and ukrainian border crossing points.
During the visit at the border crossing point in Korczowa, the delegation acquainted with the border clearance process in the context of planned improvements in the infrastructure. At the border crossing point in Medyka, apart from the infrastructure and the border checks and customs control process, parliamentarians also acquainted with the specialized control equipment.
In the place of the future localization of the border crossing point Malhowice – Niżankowice, planned infrastructure and clearance technology has been presented to the members of the delegation.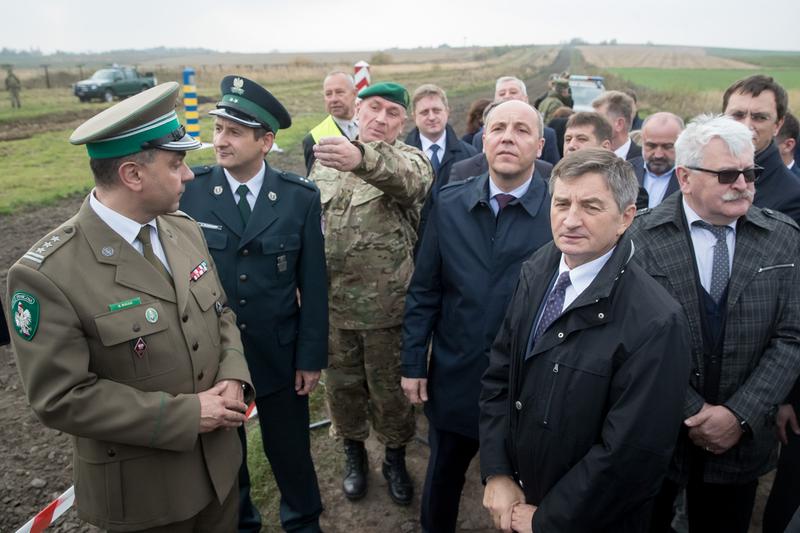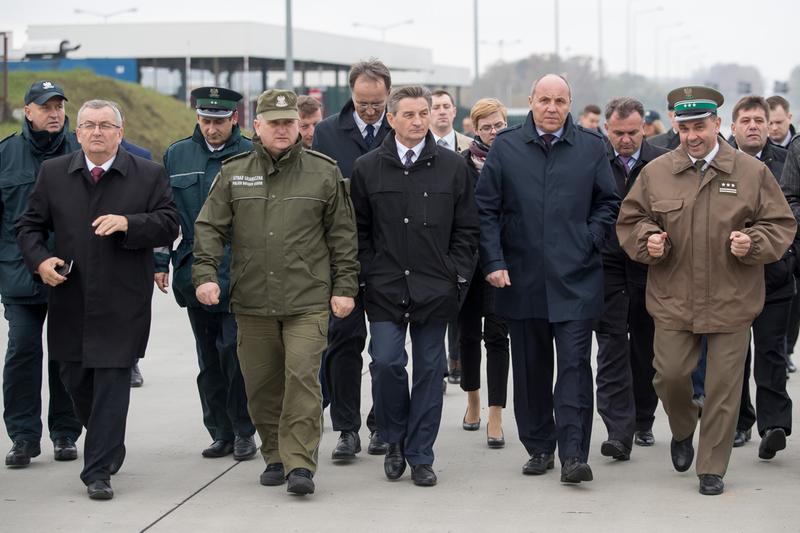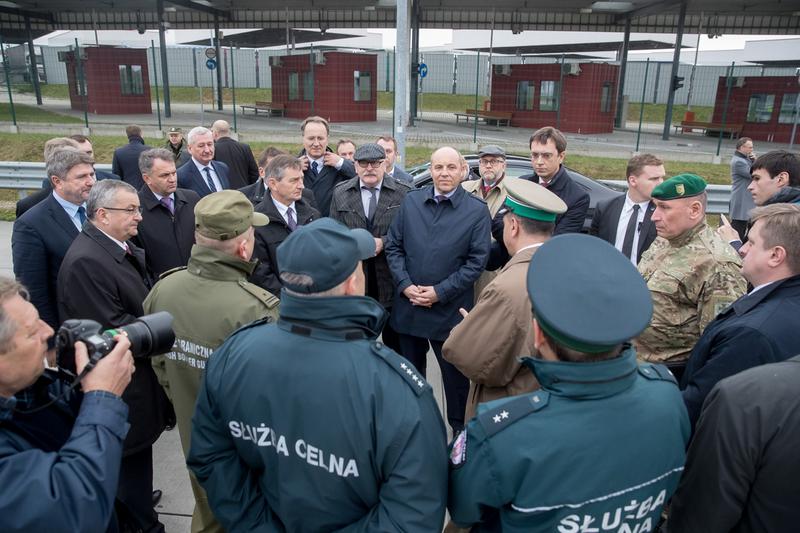 fot. Paweł Kula